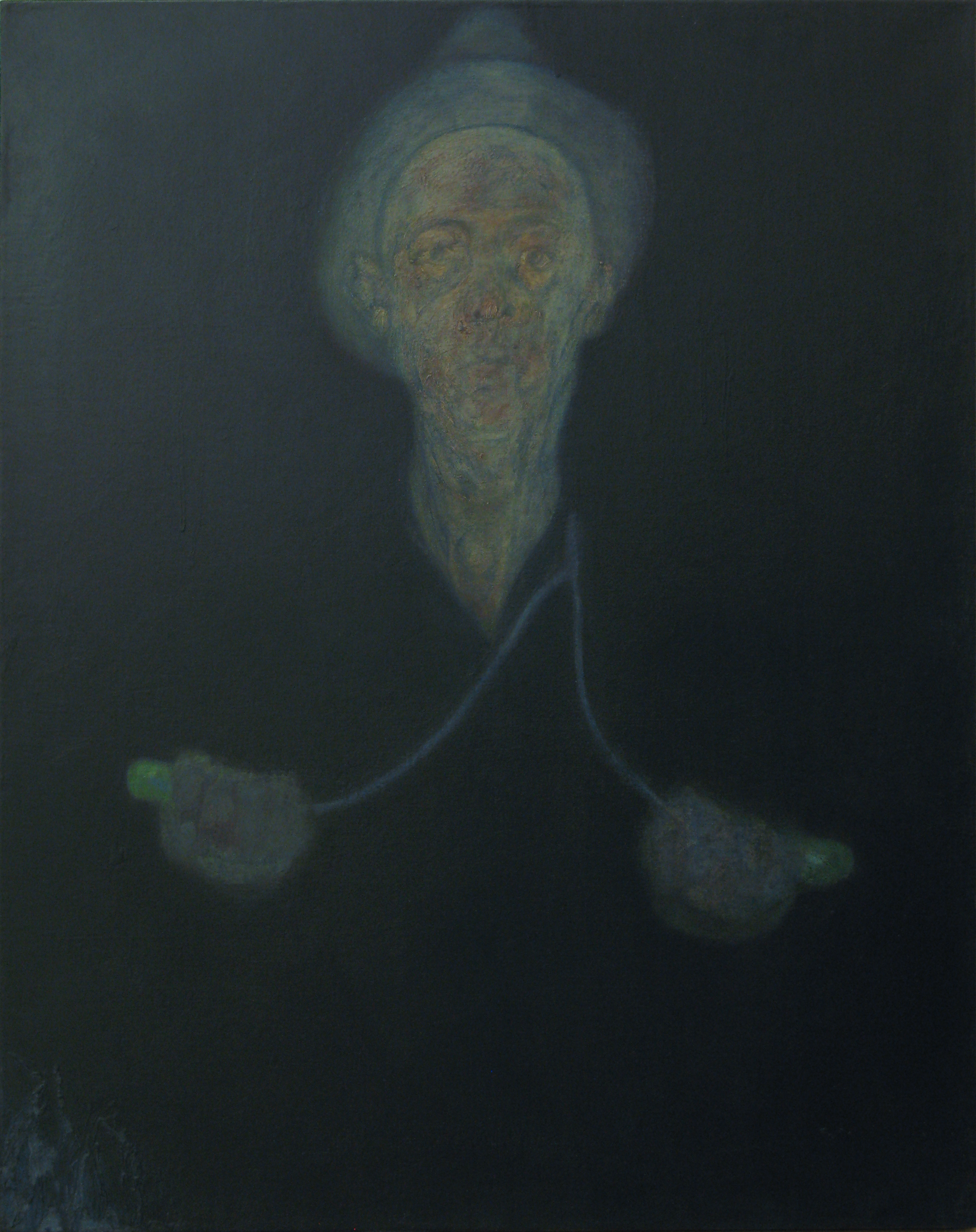 Enclosures, Elsewhere | Curated by James Fisher | Lion and Lamb Gallery, London

Peter Ashton Jones | Kate Belton | Simon Burton | Andrew Cranston | Joe Fan | James Fisher | Paula Kane | Sarah R Key | Paul Rosenbloom

These paths are stopped – the rude philistine's thrall
Is laid upon them and destroyed them all.
Each little tyrant with his little sign
Shows where man claims, earth glows no more divine.
On paths to freedom and to childhood dear
A board sticks up to notice 'no road here'
And on the tree with ivy overhung
The hated sign by vulgar taste is hung
As though the very birds should learn to know
When they go there they must no further go.[1]

This exhibition will present contemporary approaches to the relationship between the area of cloth circumscribed in a painting and a landscape.

It is intended that the show might speculate on the idea that if the kind of factual picture held in a map is flipped up from the horizontal to the perpendicular like a painting on a wall, the way it is perceived changes. It becomes a fictive space into which the imagination might travel.

The idea that the enclosed arena of a painting might behave like this seems antithetical to the effects of the Enclosure Acts on the landscape described by John Barrell in his book The Idea of Landscape and The Sense of Place. Barrell illustrates how the visual effect of the enclosure had an enormous impact on the poet John Clare, and that it is clearly instructive in visually interpreting Clare's relationship with landscape.

The geometric system of grids used to divide land changed Clare's environment from one characterised by openness and an organic rounded plan, into one compartmentalised and rectilinear. Where once there was an infinite blank space, the view was obstructed by permanent, hard-edged fence and road.

This effect would have been further emphasised to Clare through the use of the land. Common land has a circular sense of space due to its rotation of use, as a herd was moved from one piece of land to the next. Enclosed land has no such movement, and has a linear spatial identity.

The pictures in this exhibition might use this sense of spatial shape, moving, perhaps, between the rectilinear to the broadly circular. Moreover, the exhibition will reveal ways in which painters plough their fields and beat the bounds of their enclosures to project something about land and liberty.


---

[1]John Clare, The Moors